The one thing, if anything, Quiet City has been known for so far is tree ornaments. Thank you, Martin and Anna!
These ornaments are easy and affordable to make. You'll need: (1) blank ornaments found at your favorite art and craft supply store, or use ornaments you already have and don't mind altering, (2) decoupage glue, (3) paper, fabric or other materials that can be decoupaged, (4) ornament hooks and (5) small paint brush or sponge (optional).
Cut your paper, fabric or other decoupagable (not really a word) materials to any size and shape you like.
Using a small paint brush or sponge (I usually use my fingers and have also used makeup sponges) apply decoupage glue to ornament, making a thin layer of glue.
Lay your paper on the glued area and cover with glue.
Continue until your ornament is covered in glue and paper.
Using my fingers to smooth the material works best for me. Hang to dry. Once dry, hang your new ornament on a tree, houseplant, or display on a shelf.
Here are my ornaments for customers past:
Dictionary Entry Ornament...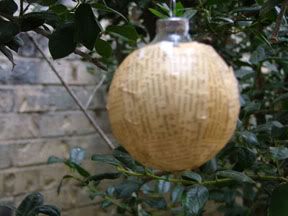 Alps Map Ornament...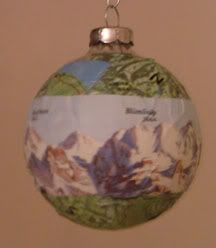 Map of France Ornament...
Spanish Dancer Ornament...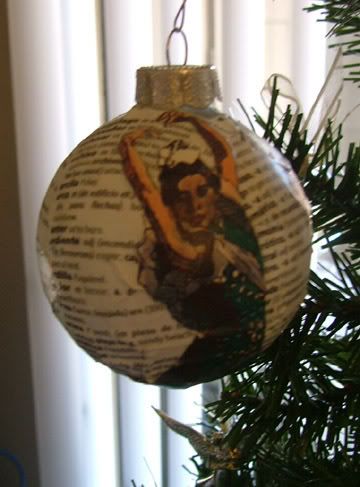 Marie Antoinette Ornament...
As you can see, I favor scrapbook paper, magazines, books and maps for my decoupage materials.