I've been working on a new ornament design, and last night I was downright giddy about it. After an encouraging test run I had a "THIS IS IT" run, and it's up in
the shop
now.
It's a Sweet & Sour Apple double-sided tree ornament! Stitched entirely by hand. Oh yeah,
entirely
. As in, my eyes and hands hurt so I don't know how many of these will be available. :)
This is the easy part.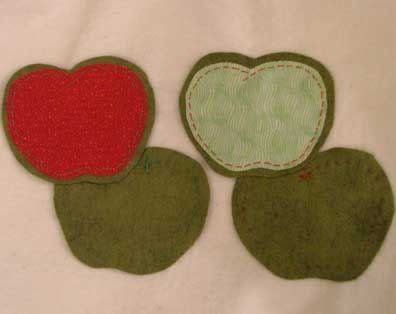 It's sewing the felt back-to-back over the batting that's tricky and ever time consuming.
And as you can see by my templates, a pear design is also in the works!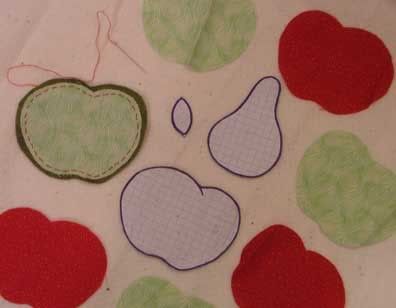 xoxo Courtney