Earlier this week, we had an all-night snowfall made of heavy, wet flakes that stuck to everything it touched.
The next morning, my yard looked like this: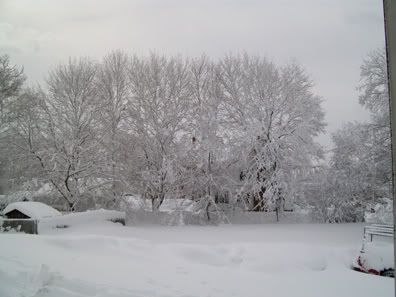 It almost looked like some kind of dessert, like icing.
I had errands to run, appointments to keep, even though the roads were not properly cared for or fully cleared yet (except for maybe two or three roads in all of Lewiston/Auburn). From my doorway to my car, the snow was almost up to my knees, trying to sneak in the tops of my boots. I would have much preferred to stay in that day.
On the Longley Bridge connecting Lewiston to Auburn, I tried to take a picture of the river valley but all I got was the snowbank.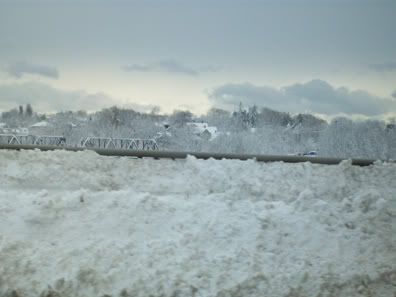 That's because I drive a Camry and the snowbank was very tall.
Up Court Street from the Longley, it could have been a little postcard-y, had there not yet been mud and brakelights and if it wasn't already the end of February.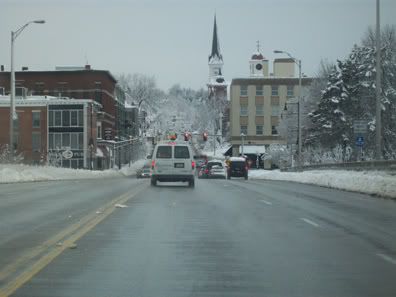 One of my favorite things though, about these cloudy winter days that try to be bright, is the way the sun shines through what looks like milk, spilling muted colors onto the clouds.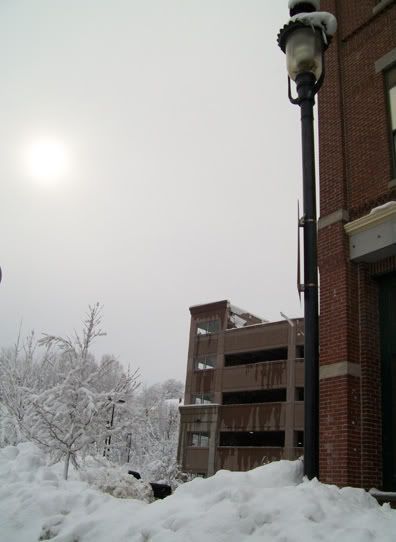 Back at home, the parking in the lot was all amiss and I couldn't park where I normally do. I had to pull in under this tree.
Which worried me that when I left again to pick my husband up from work, my car would be reburied in the snowfall from the branches. Luck was with me though, as a great deal of the sticky snow was STILL perched in the trees, almost a week later. That is, until it rained last night.
It's almost March now.