Here is a piece of wall art that I sold in the
shop
over the weekend. It's called New Season.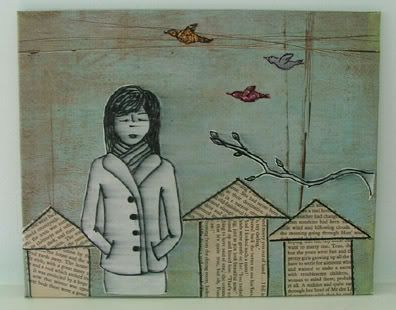 (My brother-in-law is the new proud owner.)
It's a paper and pen collage on 8"x10" canvas panel. Types of paper used: scrapbook, sketchbook, magazine, and pages from a 1978 Harlequin romance novel. This weekend I will start some new pieces with more materials, and I am really excited to see what will come.
I've made a few sales on Etsy already, and I am so thrilled.
xoxo Courtney Quiet City