I have been hit hard with migraines lately, and other headaches of lesser but still-high degrees. The kind where it hurts to blink, or turn my head, or laugh. My eyes blur and squint. I haven't gotten as much done with new art as I have been aiming for recently but I hope that with some ibuprofen and lots of water, I can get back into a good, good habit of sneaking away to make art more frequently.
I have had decent sales in
the shop
since I opened, which is mostly related to what Matt Pond wrote about my postcards on
MySpace
and on the
matt pond PA
website, and also related to some wonderful friends I have. Thank you to all of you who have been a part of it.
Here are some glimpses into what our autumn has held for us. So far.
Nezinscot Farm Store, Turner, Maine- yarn shop
The long way home- Androscoggin River Valley, Turner side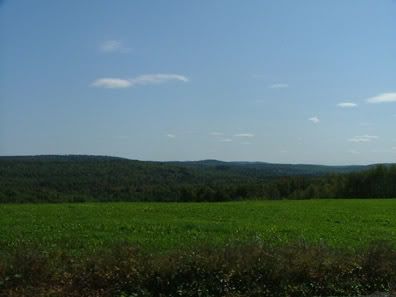 Getting my potatoes ready for Three Potato Soup- special thanks to the late-day sunlight coming in my kitchen window.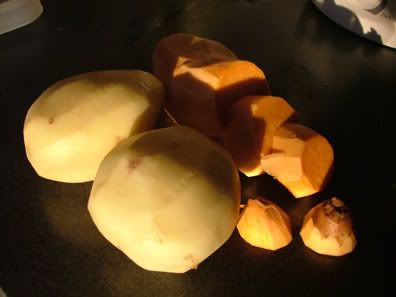 Rain falling on a field in Sabattus, Maine- luckily this is the worst we saw of Hurricane Kyle.
In an unfortunate twist, the morning that we left for the Fryeburg Fair, the batteries in my camera were dead and I didn't have time to charge them before we left. It was a beautiful, breathtaking drive- alone, it was well worth the trip into western Maine. There were so many old, old houses and the trees that lined the way were in a perfect state of transition from summer to winter. There were mountains! Lakes! Rolling hills! Oh, Maine!