There's a spider who lives on the outside of the window in my studio. She's quite plump and she builds an enormous web that takes up almost all of the upper pane. My son is fascinated by her, and will point and repeat "Bug! Bug!" when we walk by the window. There are a few other spiders who live in the window and out on the bushes, and those are interesting too, but none are as big as the one who owns the top pane: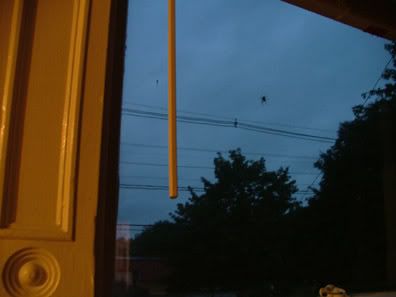 Close up because, whoa!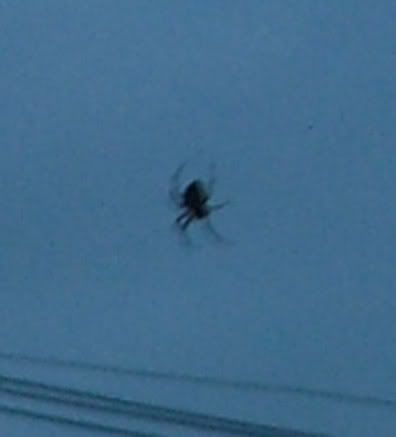 One day there was a spider fight, and we never saw that smaller spider again... but the big one only has seven legs now, so you can probably imagine how intense it was.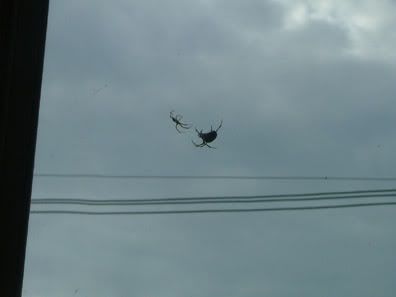 I really love Halloween and it's just a couple weeks away now. This spider would like to wish you a happy Halloween with her sweet seasonal imagery: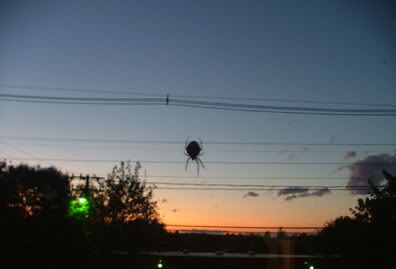 ***
Please take a look at my last entry for information about my Columbus Day free stuff long weekend, then stop by here!
***