Happy Halloween!
I have a new piece of
wall art up in my shop
today! It's called Sea Song and it's loosely based on the big huge deal I am planning on making as a Christmas gift for my son. (His will be bigger and more detailed.)
Sea Song is a girl who grew tired as she walked along the oceanside so she used a nearby boat to lay down and rest her eyes. The sea sang her to sleep, though, and the boat drifted into the waves. She woke up, surprised, but she knew the water would take her safely home.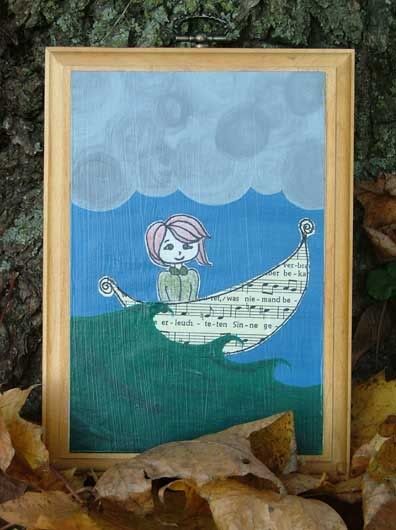 Materials: vintage wooden plaque, paper, acrylic paint, black ink, decoupage glue, colored pencils, and a page from a German hymn book.
Eat lots of candy, get dressed up and watch scary or magical movies! It's Halloween! This is a beautiful time of year.
We are probably not going to have any trick-or-treaters at our door tonight (which I was wicked excited about but it's nearly seven and no one so far- so it looks like we'll be eating lots of M&M's over the next few weeks) but I did go out and walk in the leaves, which were deep up past my ankles.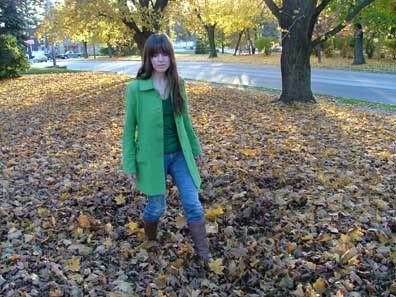 Good enough for me.