I finished three sister works this weekend in preparation for the Captive Elements exhibit, which is just SIX DAYS AWAY.
As you all know by now I need to strengthen my skills in photographing things on my wall. I'll work on it. At some point. In the meantime come see these in person! They'll be up until January 15.
These are original sketches and collage on canvas:
Tambourine.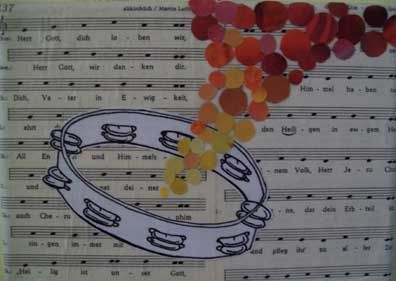 Accordion.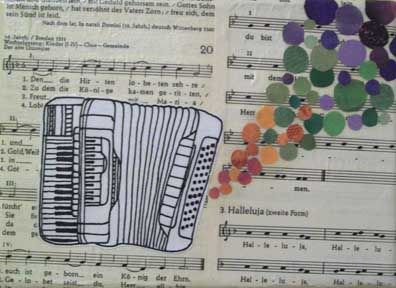 Cello.
xoxo